Scranton School Philosophy

"Empowering individuals to succeed in a changing world"

The philosophy of Scranton School District 33 is to develop educated and responsible citizens, consistent with the principles and spirit of American democracy, who have gained an understanding of good citizenship and the fundamental relationship between home, school, and the society in which we live.

Contact

Webmasters:

Mark Perkins

Will Charboneau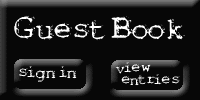 John Pretzer

Superintendent

Secondary Principal




Kelly Pierce

Elementary Principal




Message Board

There will be an early release at 2:20 P.M.

on the following day:

May 14

Cafe Concert Tickets are on sale now!

Call the office to reserve a table.

Cost is $5 for Adults,

$4 for Students

"Home of the Night Hawks"