Scranton School Philosophy

"Empowering individuals to succeed in a changing world"

The philosophy of Scranton School District 33 is to develop educated and responsible citizens, consistent with the principles and spirit of American democracy, who have gained an understanding of good citizenship and the fundamental relationship between home, school, and the society in which we live.

Contact

Webmasters:

Mark Perkins

Will Charboneau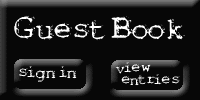 John Pretzer

Superintendent

Secondary Principal




Kelly Pierce

Elementary Principal




Message Board

Home Coming week next week!

Monday: PJ Day

JV FB in Scranton @ 4:00 p.m.

Coronation in Scranton @ 7:00 p.m.

Tuesday: Gender Bender Day

VB in Scranton @ 4:30 p.m.

Wednesday: Fashion Disaster Day

Thursday: 80's Day

VB in Hettinger @ 4:30 p.m.

Friday: Night Hawk Day

Wacky Olympics @ 12"45 p.m.

FB in Hettinger @ 6:00 p.m.

"Home of the Night Hawks"

Monday Night Football Winner 9-15-2014

Brenda Opitz